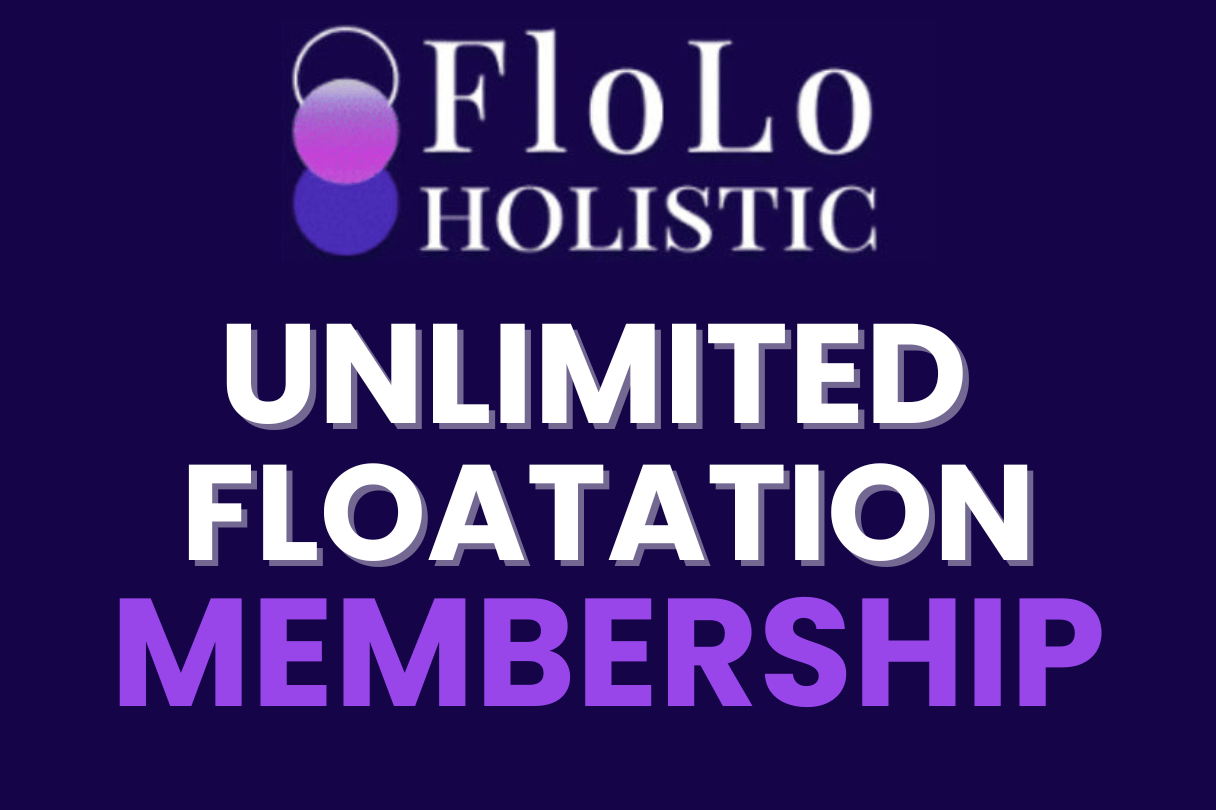 Unlimited Monthly Floats Membership
Become a Monthly Unlimited Float Member for unlimited access to all FloLo floatation experiences.
MEMBERSHIP BENEFITS INCLUDE:
Unlimited 60 minute floats per month

Choose from Sensory Deprivation Water Floats, Zerobody Dry Floats, Frequency Floats)
Regular floatation sessions have been shown to:
Relieve stress, anxiety and depression




Reduce chronic fatigue caused by insomnia and jet lag




Stimulate creativity




Accelerate mental clarity and learning




Deepen meditation practices




Soothe chronic pain from arthritis, fibromyalgia, back and neck pain, inflammation and tendonitis




Improve athletic performance




Decrease muscular tension caused by daily stresses and prolonged sitting




Improve circulation and reduce blood pressure




Accelerate healing




Strengthen the immune system
Fine Print: Three month commitment minimum. One float session may be booked per day.