One membership gets you ALL of our services.
MOnthly ALL ACCESS MEMBERSHIP
Become a member and experience ALL of the incredible FloLo Holistic Services. One Membership covers your entire well being.
BLACK FRIDAY SPECIAL: 50% OFF
ONLY $249 per month
(With 3 month purchase • Regularly $499 per month)
Now you with take unlimited plunges, yoga classes, sensory deprivation floats and so much more. All for only $249 per month.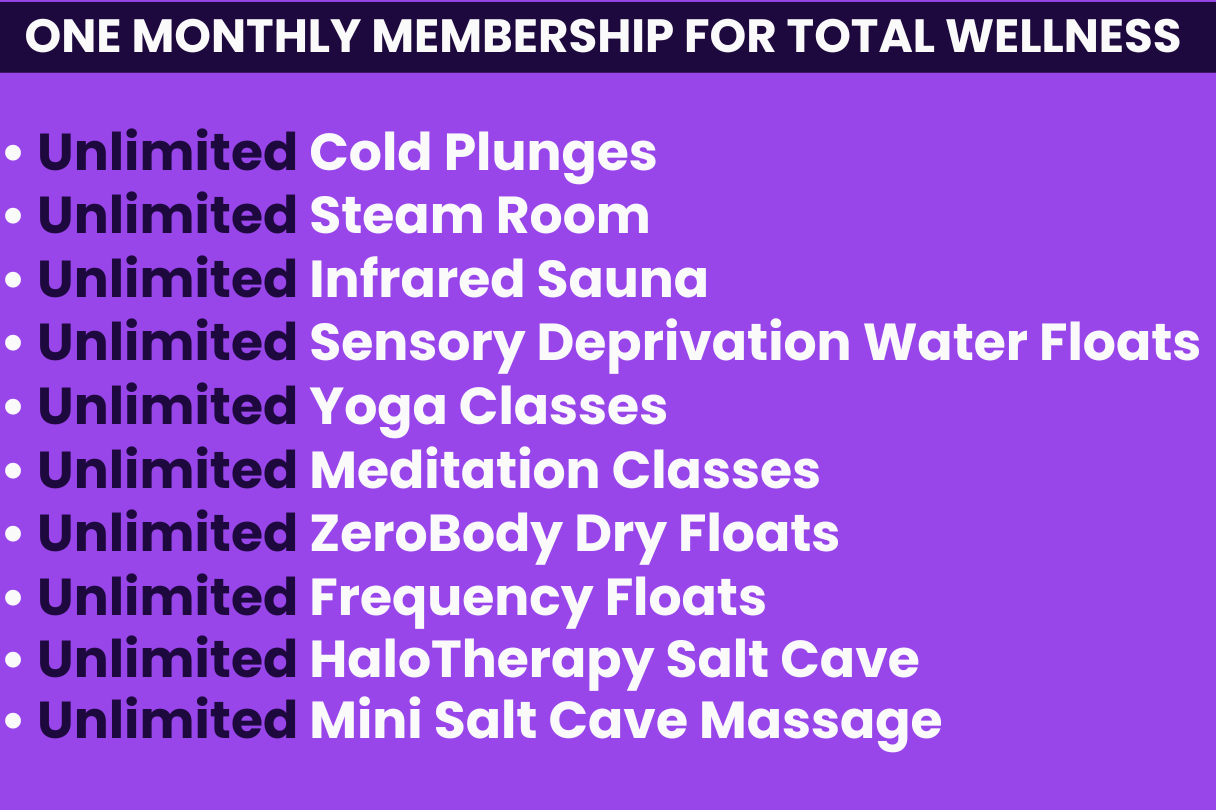 20 minute Private Cold Plunge sessions.
Sensory deprivation water floats (60 min) • Zero Body Dry Floats (30 min) • Frequency Floats (30 min)
Come to over 25 weekly yoga and meditationclasses. Morning, afternoon and evening classes available, 7 days per week.
60 minute private infrared sauna sessions.
Includes our HaloTherapy salt cave (30 mins) and Mini Salt Cave Massage (30 mins).
Your own private bathouse for an hour, with luxurious steam room, shower, cold plunge and bathroom.
#FloLoHolistic On Instagram