A Dynamic Journey to Balance and Harmony
Also known as "Lazy Man's Yoga" Thai Massage is a series of stretching techniques that cover your entire body.
This massage is often done on a mat while wearing loose and flexible clothing. Thai Massages also focuses on deep pressure point work that stimulate the "Sen energy lines" which are the body's energy pathways.
Our skilled therapists guide you through a series of fluid movements and stretches, carefully applying pressure along your body's energy lines to release tension and restore balance.
Every body is different, every massage should be too.
No two people are the same. That's why no two massages should be the same.
Your session starts with a conversation with your massage therapist. By understanding what you're looking to accomplish, your therapist can then pull from various massage types and incorporate elements of them to address your specific needs.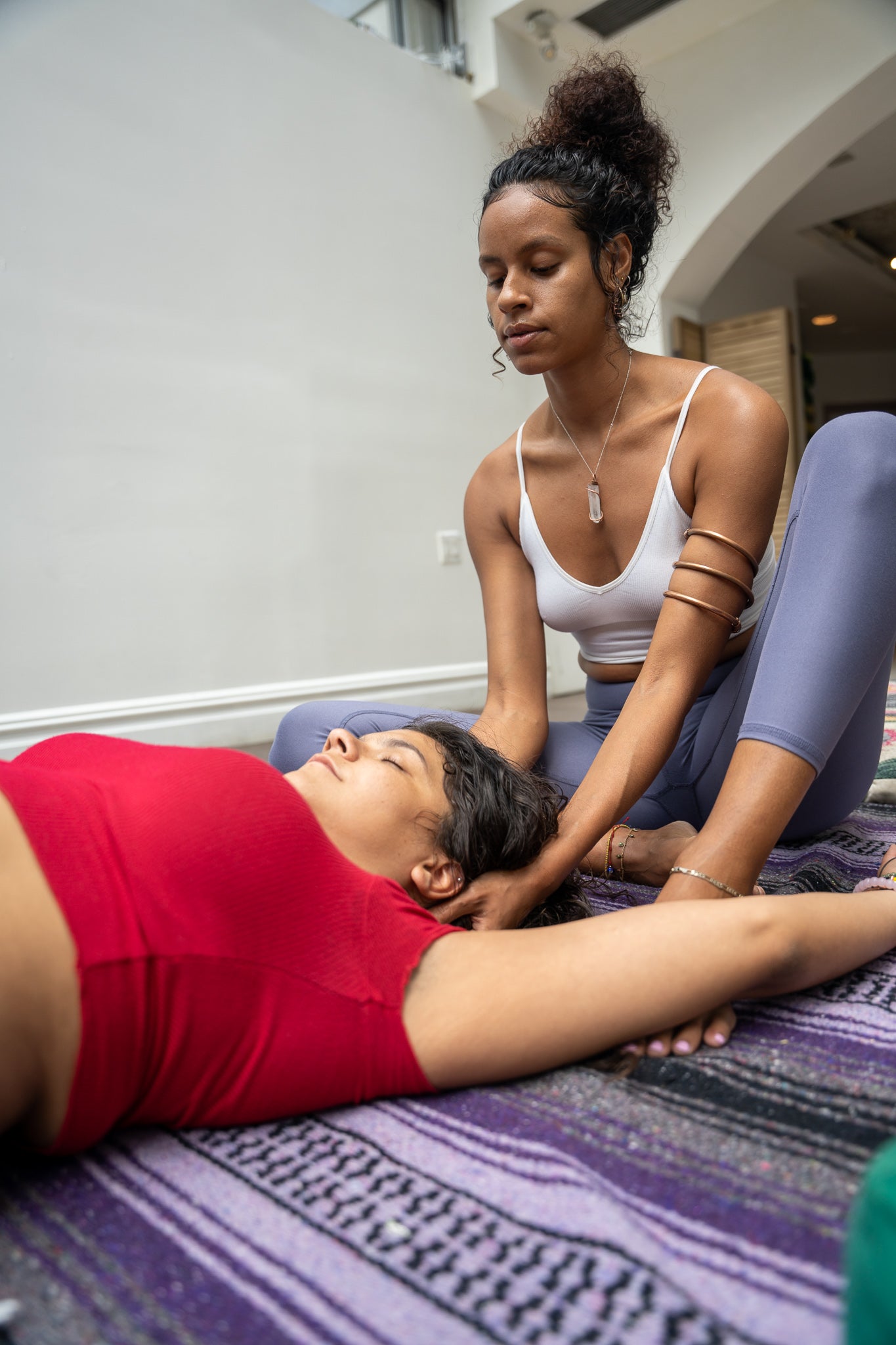 The assisted stretching techniques used in Thai Massage help to increase your range of motion, improve joint mobility, and release tight muscles.
Thai Massage works to harmonize your body's energy lines, promoting a sense of well-being and restoring your natural energy flow.
By focusing on the alignment of your body, our Thai Massage can help correct imbalances in your musculoskeletal system, leading to better posture and reduced discomfort.
The massage stimulates circulation throughout your body, delivering essential nutrients and oxygen to tissues and organs, while also encouraging the removal of metabolic waste.
Thai Massage's meditative qualities can help to clear your mind and promote mental focus, leaving you feeling refreshed and rejuvenated.
The rhythmic movements and gentle pressure applied during the massage encourage deep relaxation and help to alleviate stress, both physically and mentally.
#FloLoHolistic On Instagram