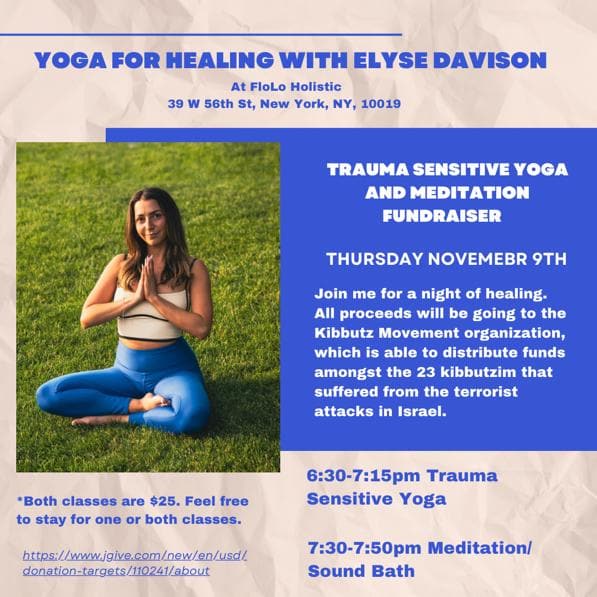 Yoga For Healing with Elyse Davison: Fundraiser Class
November 09, 2023
7:30 pm - 7:50 pm
Join Elyse Davison for a night of healing through Yoga, Breath work and Meditation. First there will be a 45 minute Trauma Sensitive Yoga class for all levels. It will be a safe space de-stress, be present in our bodies with lots of options in every pose. Following the class will be a 20 minute Meditation with a sound bath. You are welcome to attend one or both clases.
This is a fundraiser for Kibbutz Movement organization. Each class is $25 and there is an option to donate more if you would like. All proceeds will be going to the Kibbutz Movement organization, which is able to distribute funds amongst the 23 kibbutzim that suffered from the terrorist attacks in Israel. These donations will help repair communities by helping with basics necessities, mental health services and accommodations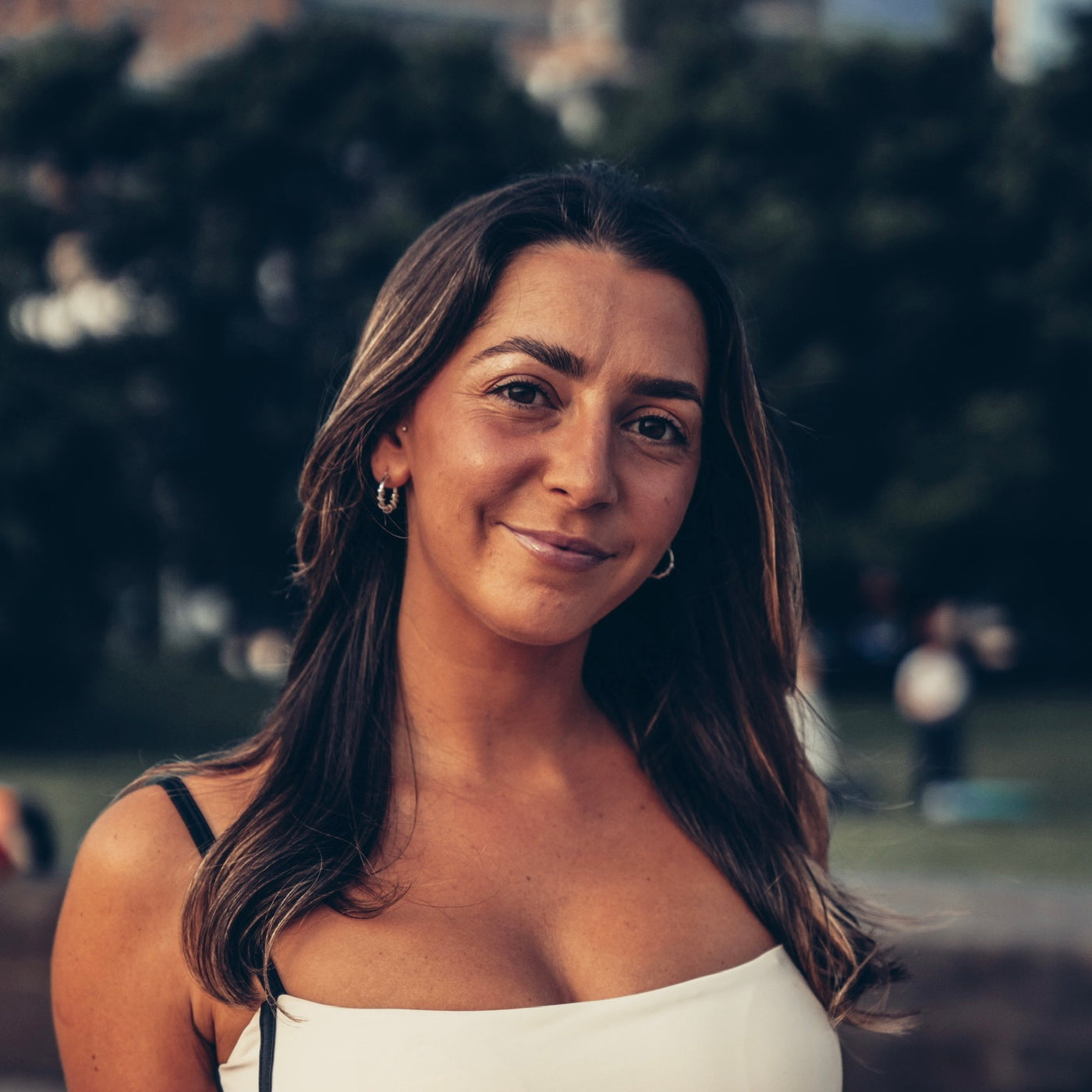 About Elyse Davison
Elyse Davison is a RYT200 Hour certified Yoga Teacher and has been teaching for 4 1/2 years. She specializes in Vinyasa, Yin and Meditation. Elyse has been practicing yoga for 11 years. The practice has helped her to grow immensely as an authentic, confident person but it has also helped her on a healing journey from some past traumas and anxiety. Elyse is inspired to share her teachings to help students find their own growth journey.
Her intention as a teacher is to help students discover self-love, strength and peace by teaching them to connect body, mind, and soul. She wishes to empower all students with the ability to breathe, move, and rise above any challenges on and off the mat. She is also passionate about bringing Yoga, mindfulness and pranayama to anyone from all walks of life who have been through any type of trauma. She currently teaches Trauma Sensitive Yoga at various non-profit organizations in New York City.