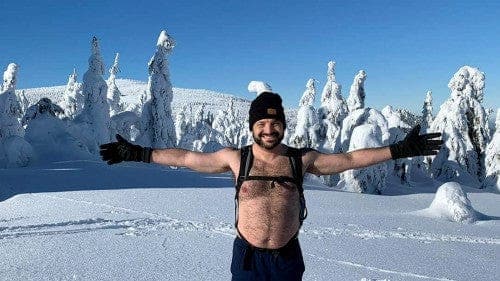 Wim Hof Method with Peter Fokas
September 23, 2023
1:30 pm - 3:30 pm
Put yourself in the expert hands of a certified WHM Instructor to learn the 3 pillars of the Wim Hof Method: Breathing Technique, Cold Exposure & Commitment. Find out how you can utilize oxygen and cold exposure to optimize body & mind, and learn about the underlying physiology.
These workshops are limited to 30 participants, and Instructors often choose to keep them much smaller. The intimate quality allows for ample personal attention, and feedback tailored to your specific situation. Whether you are looking to improve mental or physical performance, relieve symptoms related to an illness, or are just curious to find out what the Wim Hof Method is all about— a WHM workshop offers something for everyone.
The program generally kicks off with an introduction to the Wim Hof Method, and always includes a breathing session and an (optional) ice bath. At the end there is ample room for reflection, and the Instructor is there to answer questions throughout the workshop.
Instructors have their own specializations, and there is some variation across the individual workshops. A detailed overview of the day is sent out upon registration.
If you have no prior experience with cold exposure, we recommend you finish your showers cold in the days leading up to the workshop. This may be overwhelming at first, but just try to relax, focus on your breath, and bring it into a controlled, steady rhythm.
Who is this workshop for?
This workshop is suitable for everyone, but does require a basic level of health. Out of precaution, we advise against participation during pregnancy, or if you are epileptic. People with cardiovascular issues, or any other serious health conditions should always consult a medical professional before starting the Wim Hof Method.
We advise to eat light, if at all, before the workshop.Please make sure that you show your order number on arrival, either on a print-out or via your phone.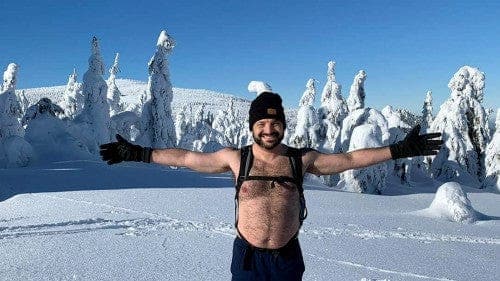 About Peter Fokas
Hi, My name is Peter Fokas and I have been working in the Financial technology space for over 27 years. The last few years i have been actively working as a Certified Agile Leader helping technology teams improve and optimize their performance.  During this time I had encountered some serious personal issues which began my journey to discovering the Wim Hof Method.  I was seeking physical recovery and decided to try it out. I had attended a Wim Hof event in Brooklyn NY and words cannot describe the awakening I had. It was at this moment I truly felt alive and the desire to explore more.  
My exploration made me realize that we do not realize what we are capable of and something like this cannot be only known to the few.
So my purpose is not only to help teams at work to improve and be better but to help others improve and be better in or journey called Life.
Let me help you Fokas on improving yourself!