Holistic Yoga Workshop In The Heart Of The City
September 09, 2023
10:00 am - 2:00 pm
Avni Wellness is a leading provider of holistic wellness solutions rooted in spirituality and grounded in the authentic Indian traditions of yoga. Avni imparts various techniques and multi-dimensional yogic lessons to cultivate clarity, awareness, and centeredness. Her teachings retain the traditional science of yoga and are synthesized with the needs of contemporary life for people of all backgrounds and levels.
Avni Wellness invites you to take part in a wonderful and lovable workshop, a thoughtfully curated experience introducing 8 different yogic and healing modalities in one day from sound healing, to meditation to journaling and breathwork and many more forms that allow for inner rejuvenation and self-transformation with the association of a collective consciousness. There is something for everyone, and everyone leaves the door inspired, having learnt something they have never done before, opening up their eyes to the rich forms of yoga.
During this retreat, participants cleanse subconscious baggage, create space for rewiring with positive intentions, unpack motivations, tap into latent energy stores, gain mastery over the nervous system and stress response, cultivate emotional intelligence, become authentic, accountable and empowered, break down mental patterns that no longer serve one and expand energies to combat any situation that life presents. They will discover new ways of thinking and then transcend thinking altogether, entering a new realm of limitless possibility beyond the mind - the flow state. Settle into the sanctuary of stillness in the present moment and experience an oozing of gratitude, joy, and peace.
This workshop is created and led by Avni Talsania who carries a double Masters in MSc International Management as well as a Masters of Science (M.Sc) in Yoga and 10 years of training from the world capitals of yoga: Rishikesh, Mysore, Bangalore, and Auroville.) She is Internationally Registered with Yoga Alliance (E-RYT500 & YACEP), and certified as a Brain Gym Instructor, Sound Therapist, and Access Consciousness Teacher
● The core ethos of Avni Wellness is rooted in internal transformation that is holistic in nature, not just physical. It integrates the ancient practices and wisdom of yoga all to facilitate the experience of one's innermost being.
Event Times: 10am-2pm
Event Price: $125 plus tax
Workshop schedule/ Breakdown
10:00am to 10:15am- Intro & Welcome Circle
10:15am to 11:15am- Hatha Yoga
11:30am to 12:00pm- Breathwork
12:00 pm to 1:00pm - Introspective Journaling & Consciousness Philosophy
1:00 to 1:45pm - Sound Bath
1:45pm to 2pm- Meditation & Closing Circle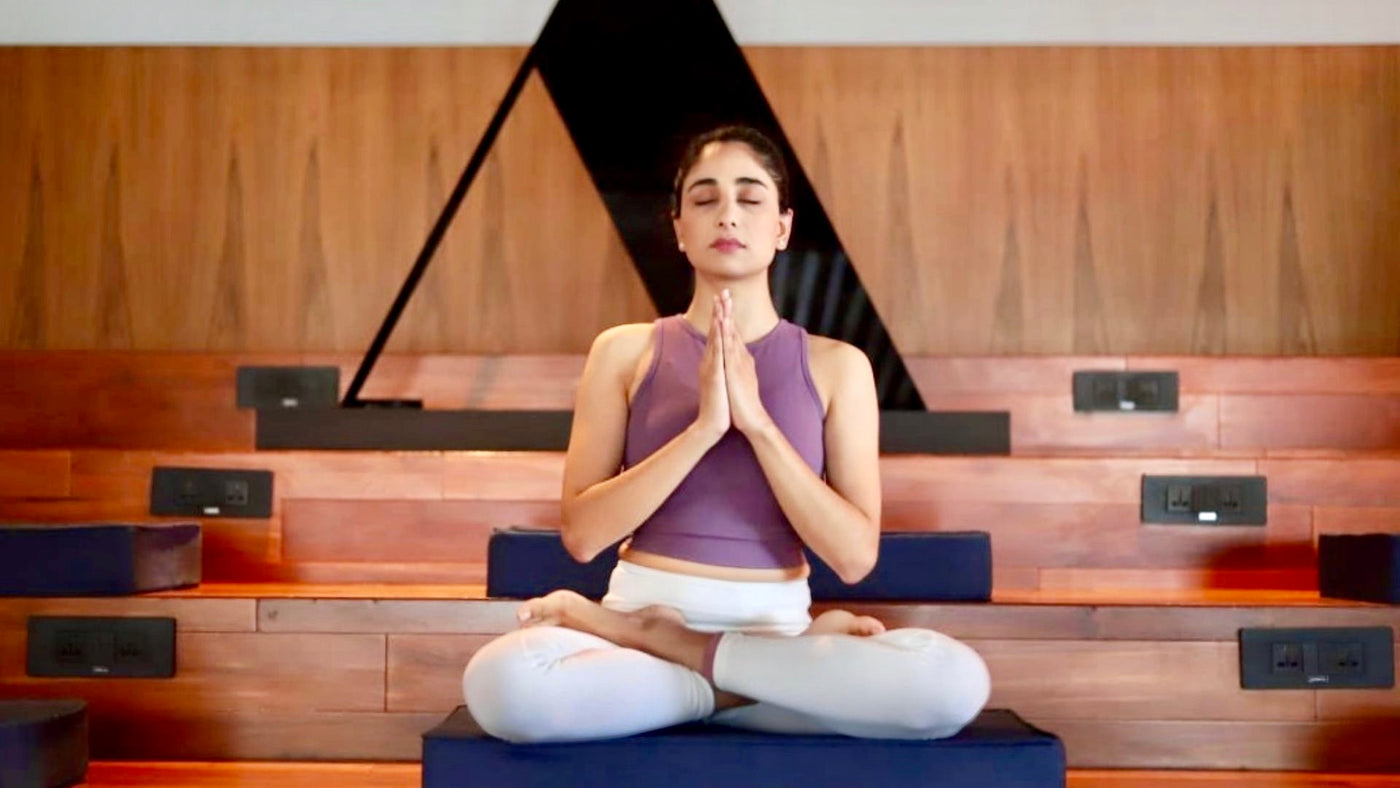 About Avni Talsania
Avni is an advanced yoga teacher with a Masters of Science in Yoga. Born and raised in NJ, she moved to India for 12 years in order to pursue her inner calling to deepen her practice of spirituality and yoga - where her life took a 180! She is passionate about bringing the true nuances of authentic and traditional yoga from ancient India back into the practice in a way where it can be best suited for modern day people of any level and background. She has a bubbly personality and a fiery heart. Join her retreat and get ready to put a pause on the hustle and bustle of the city, and come closer to your pure self.