Full body reset.
In 20 minutes.
"I have plunged everyday for the last two weeks. It has helped with inflammation and soreness after workouts. My sleep is better. I feel incredibly alert, focused and overall in a better mood from plunging."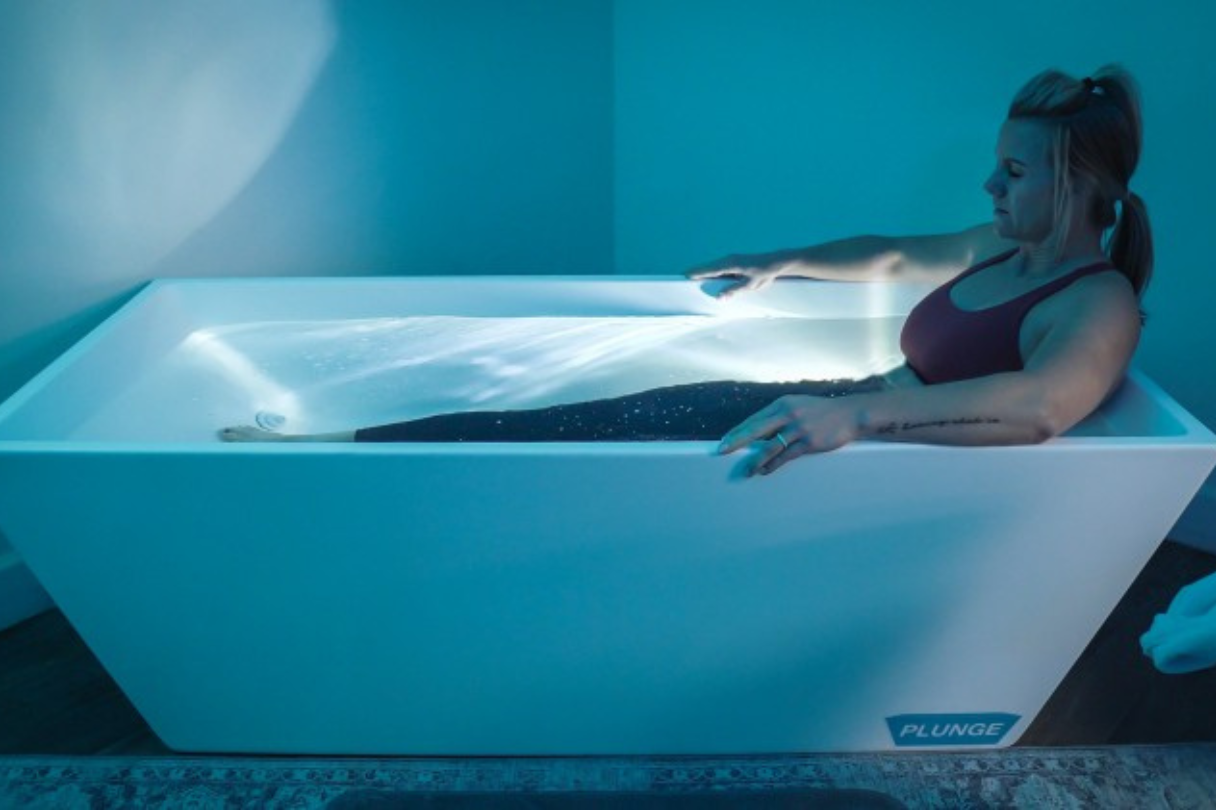 Personal Plunge Room and Lounge
Your own space to plunge and relax.
Temperature Regulated
Cutting edge cooling tech keeps the temperature constant at 50°.
Private Shower and Bathroom
Our subterranean bathouse is filled with everything you need.
Cutting Edge Filtration
24/7 Sterilizing and Sanitizing. Crystal Clear Water.
Benefits of Cold Water Therapy
Experience a significant decrease in joint and muscle inflammation, facilitating faster recovery and enhanced mobility.
Alleviate chronic pain and discomfort; a natural and invigorating alternative to traditional pain management methods.
Enhances blood flow, promoting better oxygen and nutrient delivery throughout the body for improved overall health.
Accelerate your body's healing process post-exercise, reducing downtime and increasing your readiness for the next challenge.
Regular cold water immersion can boost the immune system by increasing the production of white blood cells.
Exposure to cold water can increase metabolic rate, potentially aiding in weight management.
Increased Focus and Clarity
Immerse in the cold and emerge with a sharper mind, heightened alertness, and a clearer perspective.
Reduce Stress and Anxiety
Lowers stress levels and calms the mind, helping you to face life's challenges with renewed calmness.
Improved skin and hair health
The cold water can help tighten pores and reduce swelling and puffiness in the skin. It can also add shine and promote the health of hair.
Regular cold plunges can lead to improved sleep patterns and deeper sleep.
Quick Relief After Long Runs
I started using the Express Cold Plunge after my marathon training sessions. It's amazing how just 20 minutes can ease my muscle pain and reduce swelling. recommend for athletes
Sleep like baby
Plunges have drastically improved my sleep. I fall asleep faster and wake up feeling refreshed.
Amazing for my Skin and Hair!
"Ever since I began regular plunges, my skin's never been better, and my hair has a new shine. Plus, it's super quick and easy to fit into my routine."
Soothing for Chronic Pain
"Dealing with chronic back pain, these cold plunges have been a natural and effective way to find relief. Truly grateful."
Boosted My Immune System
"I feel healthier and more resistant to colds since starting cold plunges. It's a game changer for my overall well-being."
#FloLoHolistic On Instagram