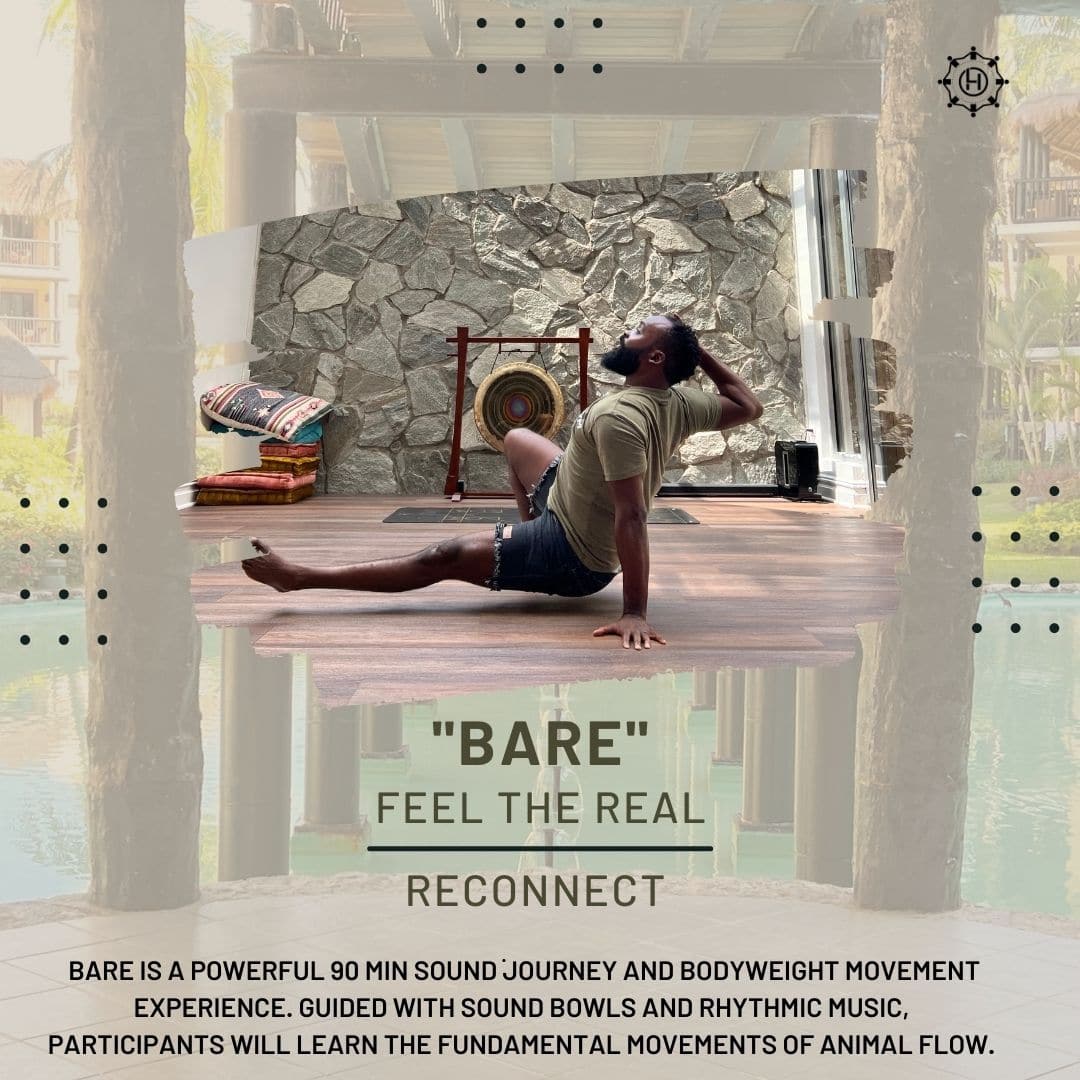 Bare: Feel the Real Reconnect with Animal Flow
Ticket Type:
General Admission
Feel the real and reconnect with you! Bare is a powerful 90 min sound journey and bodyweight movement experience. Guided by the calming rhythms of sound bowls, participants will learn the fundamental movements of Animal Flow. 

This master class will be a cognitive distraction from the everyday chaos of New York City. Expect to feel stronger, intrinsically grounded and in a state of flow at the end of your experience. 
What is Animal Flow?
Animal Flow is a ground based moment practice made fun, challenging and effective. This system is designed to improve strength, power, flexibility, mobility, and coordination for all levels of fitness enthusiasts.