Soar into Serenity.
Only at FloLo Holistic.
Discover the transformative power of AcroTherapy.
Guided by our skilled therapist, Salim, you will be gently taken through a series of calming Acro Yoga poses, focusing on deep breathing and relaxation.
Each session promotes spinal health, emotional release, and total body rejuvenation, culminating in a serene Savasana with optional healing extras.
Therapy Under the Sky
Experience therapeutic poses amidst the tranquility of our glass-covered atrium, harmonizing with nature.
Spinal Decompression
Benefit from poses like 'Folded Leaf' for spinal health and stress relief.
Essential Oil AromaTherapy
Elevate your experience with our selection of essential oils, chosen for their therapeutic properties
Sound Healing
Conclude your session with soothing sound healing for complete mind-body harmony.
Salim is an athlete and a yogi, who has been practicing Thai massage for 3 years. He specializes in AcroTherapy, which he has been practicing for 8 years.
When he is done helping people stretch and relax, he goes to diving practice to pursue his goal of representing Jamaica in the Olympics.
Your session with Salim will leave you feeling calm and refreshed.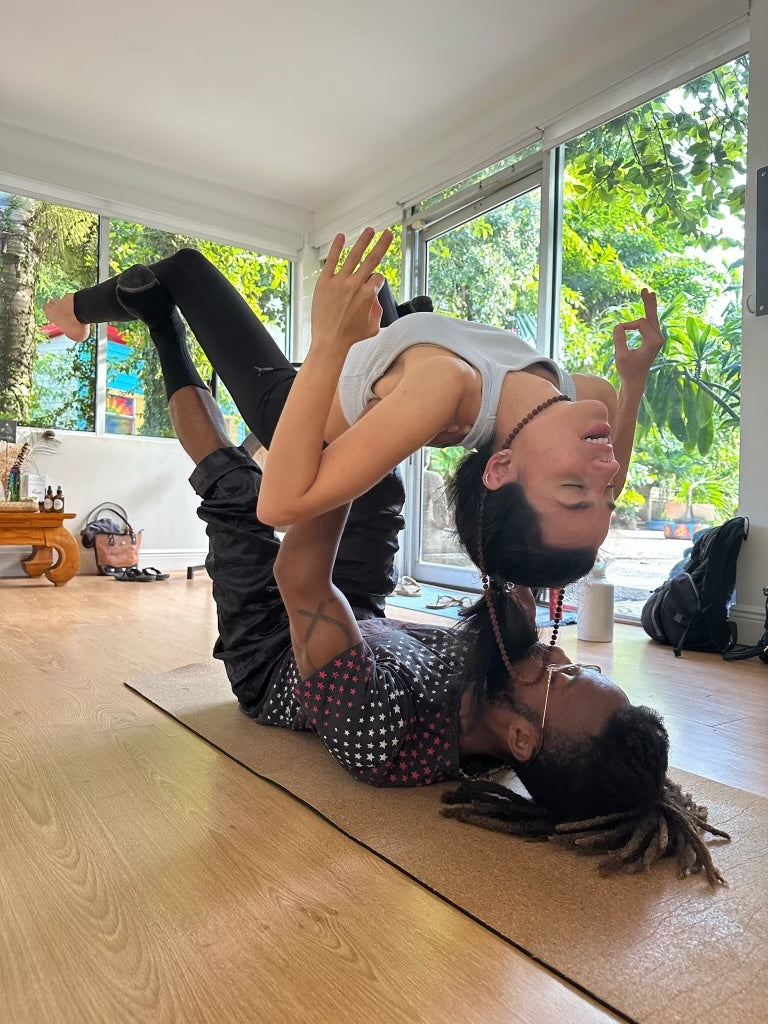 Experience profound relaxation in a passive, stress-free session.
Gently enhance your flexibility through therapeutic stretches.
Gain a better understanding of your body's needs and limits.
Benefit from poses that decompress and soothe the spine.
Open your heart and shoulders for improved posture and energy.
Find a safe space for emotional healing and release.
Learn to calm your mind with focused, deep breathing.
Enjoy improved blood flow for overall health and vitality.
#FloLoHolistic On Instagram